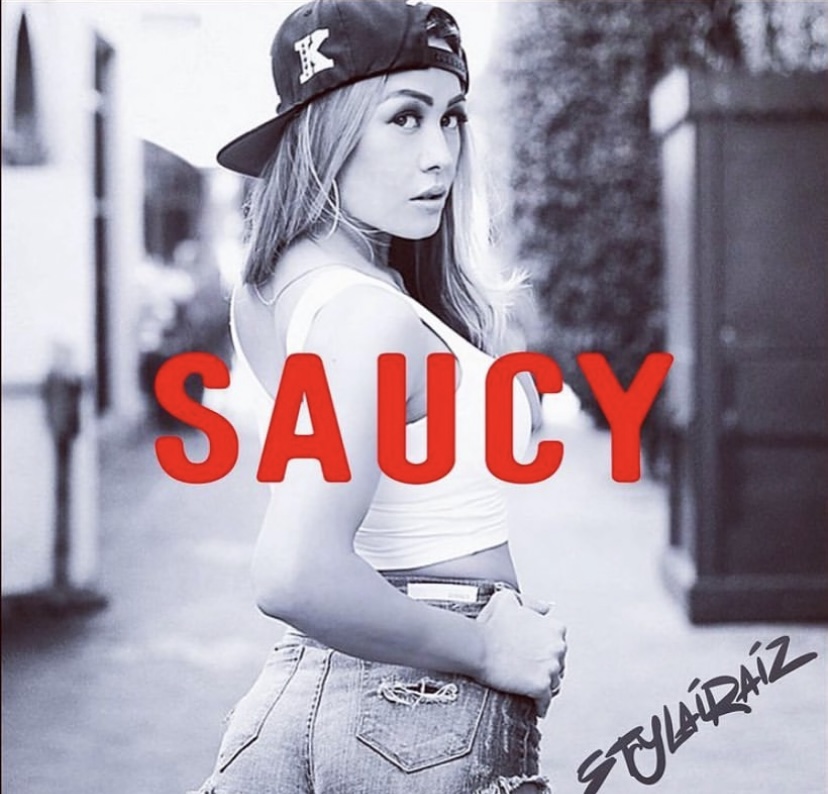 Talented vocal genius from Maui Stylai Raiz releases new single to get her fans prepared for groundbreaking EP that will drop in the summer
Sensational singer and songwriter Stylai Raiz announces the release of her latest single titled "Saucy." The song is a precursor to her upcoming EP, which will be released in the summer. 
Stylai Raiz delivers smooth and stylish R&B and soul music that relaxes the nerves and puts the listeners on a whole new level. She's a vocal prodigy who uses her voice to create an amazing rhythm that her listeners can easily relate to. Saucy is available on major music streaming platforms like Deezer, iTunes, Apple Music, Soundcloud, and Spotify. 
"I'm stylai Raiz, and I have a message I want to share with the world. I believe we are living in some of the most trying times we have seen thus far, and now more than ever, we need to help one another," said Stylai Raiz. "It seems to me we have forgotten that we are all in this thing together. I hope that someone will listen to this music and their life will get better. We all need to support one another at this time and be strong." 
"Saucy" is a song with inspiring lyrics. The singer tries to tell a story about appreciation and dealing with other people's feelings. She's someone that understands human nature and character, and she tries to use her song to help people do the right thing. 
Stylai Raiz is from the island of Maui, Hawaii. In the past few years, she's working on her music career to release quality songs that will amuse her fans. She has featured on several songs with top-rated artists, including "What She Does," a song by Raggae artist Rastan. Soul and R&B artist Cavemanbones also featured her in the song titled "How It Is," released in May 2020. 
"My goal in life is for my music to help people be reminded that hope still exists. We need to hear stories of pain and stories of struggle and stories of unity and overcoming the hate surrounding us. I hope you enjoy my music, and I hope you enjoy my new EP coming to you this summer. But most of all, and most importantly, I wish that you get something out of this... I hope in some way my songs give you a smile or a tear or the reflection you needed. I hope it helps," said Stylai Raiz. 
Although young, Stylai Raiz already has the wisdom that peace and happiness is the only thing that can make the world a better place. Even though she doesn't have the power to make laws like the government, she uses her music to do the best she can. 
To download, stream, or listen to Stylai Raiz songs, please visit here. 
About Stylai Raiz
Stylai Raiz is a singer and songwriter from Maui, Hawaii. She loves soul, R&B, and Raggae, using her voice to deliver excellent performances her listeners have come to admire. She's a believer in humanity who uses her music to teach love, respect, and peace. Her EP will be coming in the summer.
Media Contact
Company Name: Stylai Raiz Enterprise
Contact Person: Stylai Raiz
Email: Send Email
State: Hawaii
Country: United States
Website: https://hypeddit.com/link/wvv2wo