Oil Prices Jumping: Are Energy ETFs Are Back In Vogue?
November 25, 2020 at 12:11 PM EST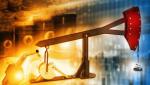 Futures trading activity could portend upside ahead for oil prices, which is a positive sign for the energy sector. 2020 hasn't been kind to the capital markets in general, but the latest jump could give ETFs like the Invesco DB Energy Fund (DBE) a boost. DBE seeks to track changes, whether...