Will a Biden Presidency Be Push Bullish Oil Traders Need?
October 13, 2020 at 11:19 AM EDT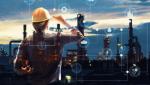 Bullish oil traders are looking for any wind in their sails that can get oil prices moving in the right direction and they just might get it with the forthcoming U.S. presidential election. With Democratic hopeful Joe Biden vying to become the leader of the free world, it could give oil prices a...