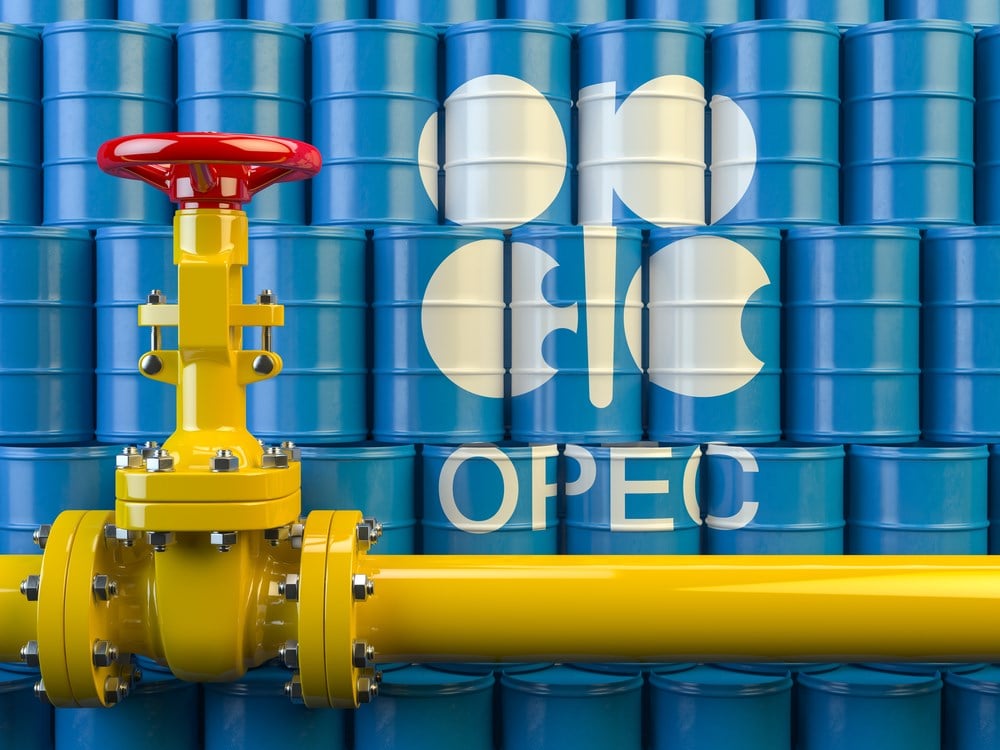 OPEC+ is fighting hard to keep oil (NYSEARCA: USO) prices steady, if not on the rise. The latest news is that the Oil Producing and Exporting Countries cartel is seeking new members. The only requirements are that "They have to be a net exporter, substantial, they have to have similar goals as OPEC. This is all mentioned very clearly in our statute. And I think many countries that I just named actually fit this profile. So … work in progress," says OPEC's secretary general. 
Oil Prices Have Nowhere To Go But Up
OPEC currently has 13 members who comprise about 30% of the market. Together, they control capacity, production, and supply to keep prices elevated, and they are working to keep prices higher now. The cartel recently extended its production cuts into August, which accounts for about 5% of the global supply. Notably, the cartel keeps its production cap at levels that will completely offset production increases expected from non-cartel producers. That can be expected to continue while crude oil prices are "down"; when a non-cartel member increases production, OPEC will cut to offset it. Ultimately, this is a good strategy for them because, in the end, it will leave them with the only supply left.
The outlook for demand continues to be impacted by broader economic headwinds, but it is also above the outlook for production. Demand in 2023 is expected to top 102.3 million bpds, driven by the rebound in China and then grow to a new record next year. Supply is expected to hit 101.3 million bpds this year and only reach 102.3 million next year. With this dynamic in place, the global oil supply in storage will dwindle and underpin prices. The only way to get oil prices to fall appreciably is to increase production, and we can't do that enough to move the needle. 
Exploration and discoveries won't help. The supply/demand imbalance has proven reserves holding steady globally. There has been no appreciable increase in proven reserves in 10 years, and daily consumption will only rise. Worldometer estimates less than 50 years of available oil, another factor that will continue to underpin the price. We can electrify all we want, but we can't get away from oil, and the amount of oil is evaporating quickly. The takeaway is that oil prices may fall soon but will only rise over the long term. That will sustain revenue and earnings strength for the oil industry and drive cash flow for investors.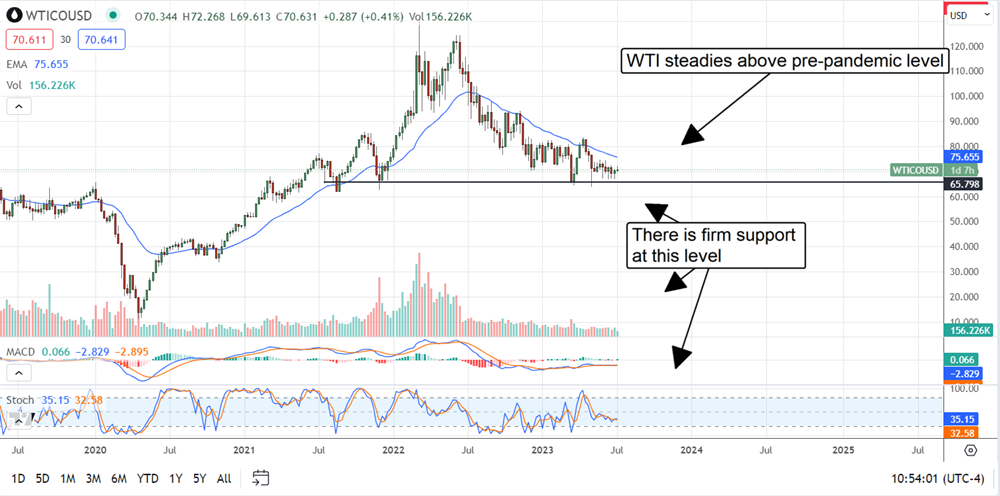 The Energy Sector Is Winding Up For Another Move 
The price action in the Energy Sector ETF (NYSEARCA: XLE) is winding up for its next move. The ETF is forming a nice symmetrical triangle that should lead to a continuation of the trend. These patterns usually produce a false signal first, so investors should be on the lookout for potential entry points. If this pattern doesn't produce a continuation signal, this market could be at a hard ceiling that keeps the action capped for the foreseeable future. 
The next major catalyst for the energy market, other than the oil price movement, will be the Q2 earnings reports. The big integrated players like Exxon (NYSE: XOM), Chevron (NYSE: CVX), BP (NYSE: BP), and Occidental Petroleum (NYSE: OXY) all report at the end of July and early August. They are expected to post a YOY decline in revenue and earnings due to the decline in oil prices, but revenue and earnings will still be at long-term high levels, if not at record levels. The takeaway is that cash flow will remain sound and capital returns on track, including market-beating dividends and share repurchases.