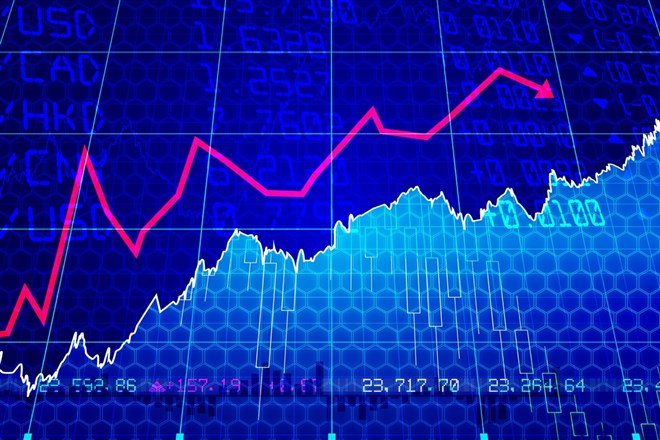 It is not likely good if you wonder what the Q1 2022 earnings reports will bring during the calendar Q2 reporting cycle. By all accounts, the market and the economy are rushing toward a cliff that means job losses, earnings declines, and economic contraction that may lead to nasty negative feedback loops. If you think the COVID bubble was impressive on the upswing, imagine how bad the contraction can get if it gains momentum.
Among the signs are the Challenger, Gray & Christmas report on layoffs and hiring plans and the outlook for earnings. Regarding layoffs and hiring plans, layoffs surged in the 1st two months of the year to hit the highest level since 2009. That was just after the housing bubble burst, a precursor to more challenging times. 
As for hiring, hiring intentions have plummeted. Challenger reports plans for hiring topped 28,000 in February and 61,000 on a YTD basis which is down 87% YOY for February, and the YTD total is below average for a single month. Job gains are substantial now, but that is driven by rotation from sectors laying off into retail, fast-food, and other service jobs, and that hiring may end quickly.
Layoffs were already double the number of planned hires in February, and companies like Meta Platforms (NASDAQ: META) have announced additional cuts, including plans to hire. In the case of Meta, the company is cutting another 10,000 jobs and 5,000 open positions. The takeaway is that contraction within the labor market is looming and will have a rippling and widening effect on the economy. 
The Outlook For Earnings Isn't Good 
The outlook for earnings growth in 2023 was good last year, but now it isn't. The impact of inflation and rising interest rates have curbed demand to the point that higher prices no longer offset the decline. The analysts expect to see S&P 500 (NYSEARCA: SPY) earnings growth this year but only 1.9%, and there is risk in assuming that will happen. The consensus figures for all 4 quarters of the year are trending lower, and the 1st half is already deep in negative territory. The ultimate risk is expecting a rebound for the 2nd half. 
The consensus figures show earnings growth improving from -6.1% in Q1 to 9.6% in Q4, but the risk of downward revision is very high. Analysts have hesitated to reduce their long-term forecasts ever since the pandemic began, resulting in a noticeable trend: the estimates for the following quarter begin to fall with the onset of current quarter reporting. This means that Q4 growth is expected to be 9.6% now, but it is trending lower and can be expected to fall significantly during Q3 reporting, if not before. 
Sector-wise, the Consumer Discretionary Sector (NYSEARCA: XLY) is expected to have the largest EPS growth this quarter, but it is also #1 regarding downward revisions. Retailers like Target (NYSE: TGT) and Walmart (NYSE: WMT) report shifting inventory toward dailies and staple products versus discretionary items, and that is seen clearly in results from companies like Fossil Group, Inc, (NASDAQ: FOSL).
Names like Home Depot (NYSE: HD), Lowe's (NYSE: LOW) and Amazon (NASDAQ: AMZN) gave cautious guidance that could turn out to be optimistic later in the year. 
Oil: Another Sign Of Lower S&P 500 Index Price To Come 
Oil prices (NYSEARCA: USO) have underpinned S&P 500 revenue and earnings growth for the last 2 years, but that has ended. The energy sector has been doing all the heavy lifting regarding index earnings growth posting triple-digit gains last year and this year due to windfall profits.
The warning is that WTI just broke below $70 and could return to $50 or lower. That would erase the opportunity for windfall profits in the energy sector and lead to a deflationary period and economic stagnation. 
A look at the chart will show that these fears are not unfounded. The S&P 500 index shows resistance at the 150-day EMA and well below the critical 4,150 to 4,300 zone. There is some support at the new low, but it may not last long given the slide in earnings outlook. The risk now isn't the index moving down to 2022's low but for it to crash right through.
The FOMC may ease back on a rate hike now that the banking sector is cracking, but they won't cut until inflation is down. 
Is There An Opportunity For Investors? 
There is undoubtedly an opportunity for investors, but it takes patience and foresight. The broad market is in a correction that could take it to new lows but will keep it moving sideways over the next few quarters to several years. In that scenario, strong support should be seen at 3,800, 3,600 and 3,000. Eventually, the market will bottom because the outlook for earnings will bottom.
When that happens, the market will give an "all clear" signal, and long-term investors can start putting the cash they've been saving to work on new positions.