SALT LAKE CITY, March 02, 2023 (GLOBE NEWSWIRE) -- The Board of Directors of Overstock.com, Inc. (NASDAQ:OSTK) has appointed Joanna Burkey as its newest independent director effective March 2, 2023. Burkey is the Chief Information Security Officer (CISO) for HP, Inc. and has more than 25 years of experience in cybersecurity, information technology, data privacy, and digital strategy. With deep expertise in crisis and risk management, she is known for successfully implementing data-driven innovations at multinational corporations, including Siemens, Hewlett-Packard, and 3Com, among others.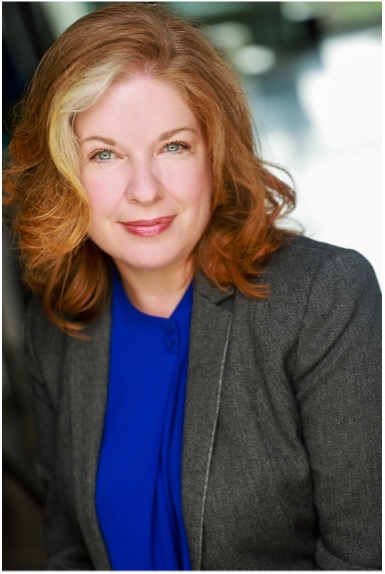 In her current role as CISO for HP, Burkey leads global cybersecurity strategy and transformation, overseeing operations and continuous improvement of the company's digital security programs globally. She is passionate about increasing diversity within technology and using her decades of experience in security and risk to serve others.
"We are excited to welcome Joanna to the Overstock Board," said Overstock Chairwoman of the Board, Allison Abraham. "She brings diverse experience in leadership, governance, and technology that will complement the strengths of our current board. Her insights and expertise will be invaluable and further position Overstock for growth and success."
"I am thrilled to welcome Joanna to the Overstock team," said Overstock CEO and Board Member Jonathan Johnson. "She has a commonsense approach, technology and cyber expertise, and strong business acumen that will be an asset to our board. I am eager to add her engaging technical and practical perspective and her thoughtfulness surrounding governance to our Board discussions."
"Overstock is a technology-first company and a trusted brand in the furniture and home furnishings space that I'm very excited to be joining," said Burkey. "I'm enthusiastic about Overstock's strong position in the market and look forward to contributing to its continued growth."
With the addition of Burkey, the Overstock board now has eight members, seven of whom are independent.
About Joanna Burkey
Joanna Burkey is a transformational leader and senior executive with expertise in cybersecurity, information technology, and risk management.
Burkey is currently the Chief Information Security Officer at HP, Inc. and has held a variety of roles throughout her career, primarily focusing on cybersecurity, strategy, engineering, and risk. She has been on the front end of transformational change at leading technology companies in the US and Europe, including HP and Siemens AG.
Throughout her career, Burkey has focused on leading functions and organizations that need turnaround and development to function at their best. This has provided multiple opportunities for Joanna to refine her strategic leadership skills to recognize unique situations, design appropriate outcomes, and enable the optimal path forward in each individual circumstance.
Burkey is also a publicly recognized thought leader. She was named one of the Top Global CISOs of 2022 by Cyber Defense Awards and has been published in multiple articles as well as the book Tribe of Hackers: Security Leaders. She has a Computer Science and Mathematics background from both Angelo State University and the University of Texas Austin. She is also an independent director of ReliabilityFirst based in Cleveland OH (where she serves as Chair of the compliance and risk committee) and holds both Directorship Certification from NACD (National Association of Corporate Directors) and Qualified Technology Executive certification from DDN (Digital Directors Network).
About Overstock.com
Overstock.com, Inc. (NASDAQ:OSTK) is an online furniture and home furnishings retailer and technology-focused innovator based in Salt Lake City, Utah. Its leading e-commerce website sells a broad range of new home products at low prices, including furniture, décor, area rugs, bedding and bath, home improvement, and more. The online shopping site features millions of products that tens of millions of customers visit each month. Overstock regularly posts information about the Company and other related matters on the Newsroom and Investor Relations pages on its website, Overstock.com.
O, Overstock.com, O.com, and Club O are registered trademarks of Overstock.com, Inc. Overstock and Making Dream Homes Come True are trademarks of Overstock.com, Inc. Other service marks, trademarks and trade names which may be referred to herein are the property of their respective owners
Cautionary Note Regarding Forward-Looking Statements
This press release contains certain forward-looking statements within the meaning of Section 27A of the Securities Act of 1933 and Section 21E of the Securities Exchange Act of 1934. Such forward-looking statements include all statements other than statements of historical fact, including but not limited to statements regarding our board of directors and future actions. Additional information regarding factors that could materially affect results and the accuracy of the forward-looking statements contained herein may be found in the Company's Annual Report on Form 10-K for the fiscal year ended December 31, 2022, which was filed with the SEC on February 24, 2023., and in our subsequent filings with the SEC.
A photo accompanying this announcement is available at https://www.globenewswire.com/NewsRoom/AttachmentNg/00b29536-9506-40c2-92a8-869351a02076