KEEN ON RESOLVING ANY OF YOUR CRYING NEEDS FOR VIRTUAL CURRENCIES
RuneScape creator Jagex Game Studios doesn't seemingly feel ill at ease while it was fully aware that the current parent company's business went downhill and their own business is on the edge of being sold again. Holding an optimistic mood of its own future, Jagex and RuneScape will make to safe ground after the company being sold to another firm again? Why Jagex's Chinese owner, Fukong Interactive having gone through so many ups and downs and wind up like this at this moment?
After the fiasco of the parent company has gone through, maybe it's the time Jagex figure out how to survive through the next M&A without any damages to his team or RuneScape, the core asset of this company.
Fukong Interactive, who has been the parent company and actual controller of Jagex since 2016, was reportedly about to sell its partial or full stakes of Jagex to get through the shareholdings freeze by CSRC and soaring debts from banks. The decision was made by the board of Fukong Interactive, also has something to do with the earnings Jagex has been making the last three years by RuneScape.
In 2017, Jagex made a profit of 1 billion dollars in the whole years as a subsidiary company to Fukong Interactive, showing 92.5% of the overall earnings Fukong has gained. And the number didn't go down in the next year, while theatrically the parent company had a deficit of 280 million dollars and have been strangled by loans, bad business decisions, and illicit operations.
RuneScape, as the most successful and profitable production Jagex and its parent company owns, is now sort of the only bargaining chip still on the table for Fukong Interactive. While the audiences highly favor the game and its prospect, it's a pity that it falls into an exchange of interests and its future still hangs in the balance.
Reportedly, there was an arrangement between Fukong's current dominant shareholder Shanghai Zhongji Enterprise and a firm called Juxin that the latter was about to launch an acquisition of Fukong's full stakes shortly to bail the company out. However, given that there are still 70 million of Fukong stock shares have been confiscated to a judicial sale and the rest of them currently are frozen by the justice department, not to mention that the company is still under an investigation by CSRC, it's reasonable to consider this arrangement a little bit smoke-and-mirrors related. 
As responding to the decision made by its owner and its role in this unexpected assets sale, Jagex insisted that there would be no impact on its current business and operation whatsoever even if the sale deal was settled. 
"Whatever the outcome of Fukong's restructure, it won't change how you play RuneScape or Old School, and it doesn't affect our plans as we continue to invest in growing Jagex, RuneScape and Old School, building on our record-breaking years, and ensuring we bring you all the new content and updates we have in the works, in addition to more quality of life improvements."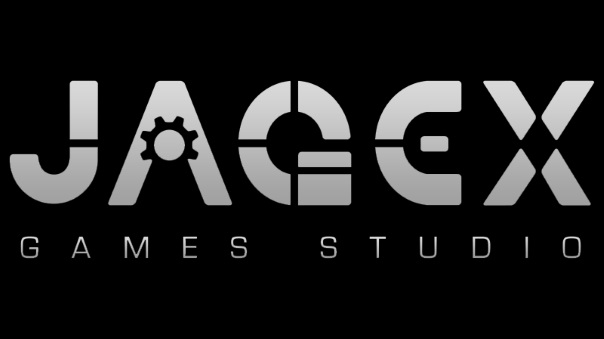 What happened to Jagex's parent company, Fukong Interactive?
On the day of October 21st, 2018, Fukong Interactive issued an announcement, claiming that Both the Secretary of the Board and CFO has already resigned from the company, citing personal reasons. The resign has been accepted and taken effect immediately. 
It happened 5 days after the CEO of the Fukong Interactive filed for resigning with the Personal Reasons too. The former CEO, Xiaoqiang Wang, has given up all the job titles in the company, including CEO and four others, to clean the slate. 
The first half-year of 2018 Fukong Interactive has gained revenue of 55 million dollars, reduced by 9.7% on a year-to-year basis; the company's deficit is around 68 million dollars now, while the company's earnings in the same period last year were around 6.4 million dollars.
Fukong Interactive used to plan to buy out another firm, called Baida Internet, with 0.2 billion dollars in December 2017. Unfortunately, almost one month after the acquisition proposal has been issued, the company received a notice of inquiry from CSRC. CSRC has already decided to register an investigation to the company in terms of being suspected of violating China Security Regulations. If CSRC eventually brings in a verdict of severe illicit operation the company has been indulging, all stakes the company owns is at stake of being delisted from the financial market or being suspended.
On January 18, 2018, the actual controller of Fukong Interactive, Jinggang Yan, reportedly was investigated by CSRC from that day on. Yan is also the entrepreneur of pulling strings to another two companies.
From May 3rd, 2018, soon after the company officially converted his previous stock code into *ST Fukong, it's stock has run into the unprecedented limit-down 15 days in a row. The reorganization naturally ceased to function.
In the history of Fukong Interactive, the company has experienced nine times alteration of its name till now. So far, the dominant shareholder of the public company has been superseded 3 times, while the number is 5 when it comes to converting its own main business.
Fukong Interactive has a real-time share price at 0.25 dollars per share. In almost one year ago, the number was 7. The market capitalization of this company has been evaporated over 90% percent while it now only values 150 million dollars.
The company was initially named Zhongji Holding back in early 2017. In 2016, the company still had its own main business of prefabricating concrete piles and correlated activities. But it changed inside out after the public company decided to introduce another bird in his old cage and get rid of the current one. Only this time, another bird is Jagex and the old bird is the concrete business.
Not so long after this "new-bird-old-cage" major asset reorganization, Fukong Interactive determined to reissue another reorganization in November 2017. It claimed that the company would make an acquisition of 51% stock shares from a company called Baida Network, which was just founded in October 2016 and has been burying in developing Board Games on Mobile devices. This game company had an estimated value of over 400 million dollars when Fukong Interactive intended to buy it out, even there is basically no one had ever heard the company or ever played one of its games previously.
Based on the long-term development of the Chinese Board Games on Mobile end and the overall profits this industry had over years, there is no surprise at all that social media evaluated this M&A "extremely uncanny" after they were fully informed of the incident.
Fukong Interactive also made a profit pledge that the Baida Network would make a profit of 100 million dollars in the next three years, soon after the company's acquisition arrangement went public.
The Latest news of Fukong Interactive 
From the official announcement released on earlier today, we noticed that Fukong Interactive has already been delisted from the China Stock Market and will be endured a 15-day investigation by Shanghai Stock Exchange to determine whether the company stock will be suspended from the market or not.
Another announcement the company published is about its last-year earnings. It is estimated that the profit belonging to all Fukong Interactive shareholders is minus 280 million dollars in the year 2018, declined by 4413% compared to 2017.
The announcement also revealed that currently there are several lawsuits against this company. Fukong already hired lawyers responding to suits. If the company lost these cases, it would carry the heavy burden with more debts.
From now on, every order on MMOAH regarding RS Gold, especially OSRS Gold, will be given freely with exclusive coupon code "

RS6

" - Anyone can use this code in the checkout page to

save your payment 6% off

when you place an order of Runescape Gold order on our website. And more importantly, for anyone who yearns for substantial OSRS Gold with fast and secure delivery, our website guarantees that all of our Runescape order will be completed within 30 minutes otherwise a full refund will be issued immediately. Now we gladly inform you that 

One Million OSRS Gold

 on our site only cost 

$0.99

! If anyone has the interest for substantial RuneScape Golds, accounts and other in-game needs that can't be fulfilled by your own, feel free to drop by

MMOAH store

, where features the

most friendly customer services

,

cheapest prices

, and

fastest delivery

for virtual currencies' transaction.
Media Contact
Company Name: MMOAH
Contact Person: Tom Hamilton
Email: Send Email
Phone: (+1)-315-636-5275
City: Washington, DC
Country: United States
Website: https://www.mmoah.com/



Source: www.abnewswire.com